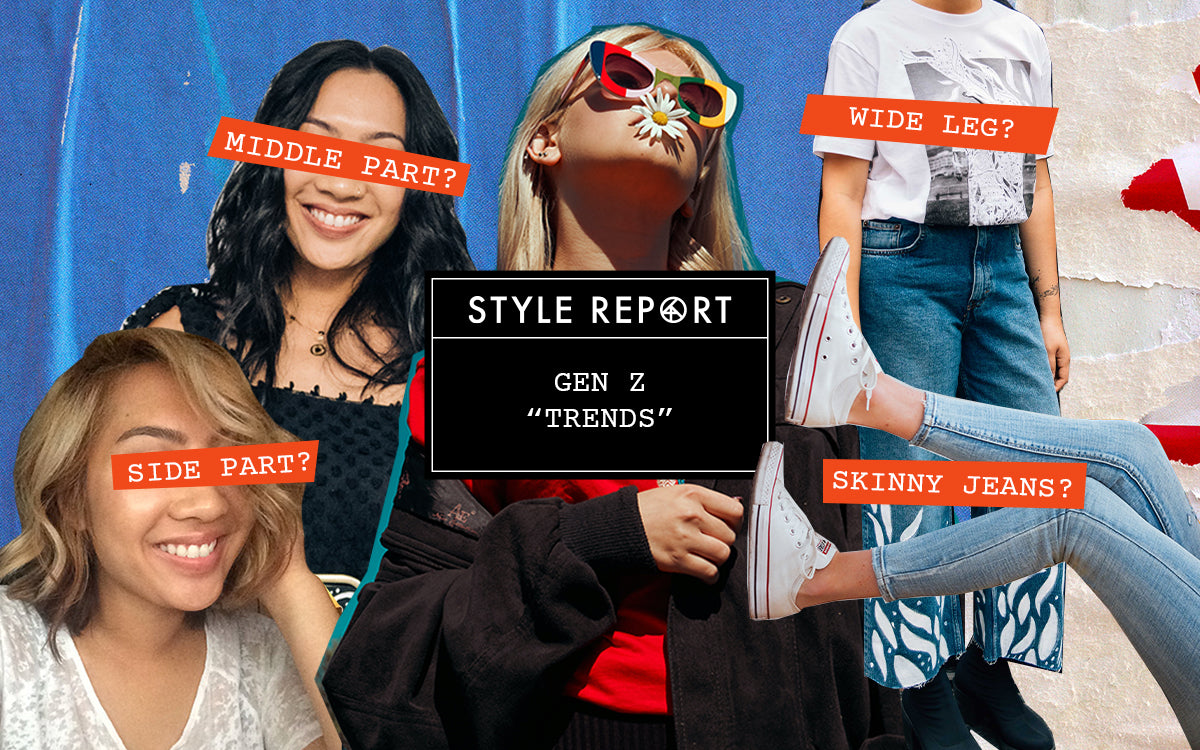 Dear fellow millennials and those who have gone before us,
I write to you to remind you to not be pressured by the Gen-Z trend dictators. May we listen to these wise words from Gianni Versace, the founder of the famously known namesake brand Versace. He tells it as it is, "Don't be into trends. Don't make fashion own you, but you decide what you are, what you want to express by the way you dress and the way you live."
Simply put, do you and be you. That means you get to choose how you want to wear your hair –  parted in the middle, the side or alternate between both. In regards to the debacle about jeans, wear what makes you feel good whether that's wide, skinny or even pajama bottoms! There are a plethora of different styles and cuts of jeans out there primarily because we all have such unique body shapes. Choose the ones that accentuate your features. 
As you find ways to stay true to yourself, I do encourage you to leave room for you to experiment and try new things. Do it not because you feel "old" or pressured to stay "hip", merely do it for the sake of prioritizing play and having fun.
What I love about Gen Z is that they are a generation largely accepting and advocating for diversity and inclusivity more than any other generation as a whole. So when it comes to their judgement of past fashion styles – I am wildly taken aback. I expected their need for inclusivity and diversity to be extended towards people's own personal style. For we must continue to create spaces for people to feel free to be who they are and that includes allowing each other to express who we are through fashion without shame or judgement. So I say: Rock what you love. Rock that side part with your skinny jeans or rock those wide leg pants with your middle part. Just make sure to rock it with ALL your heart. 
At Ladoru we believe you choose your clothes similarly to how you choose the words and thoughts you put on–intentionally and bravely. May you be encouraged to be wonderfully YOU. 
Are you ready to take back and flourish in your own style? I challenge you to take a moment and reclaim what the "hottest" trends are on your terms. Specifically, choose 3 things that you LOVE wearing and that make you feel good. Is it that bright yellow flowy dress? The cheetah print top? Linen overalls? That mixed pattern mumu? Take note of why those things make you feel good. 
Would love to hear what comes to mind as you review your favorite pieces – make sure to share and comment below!