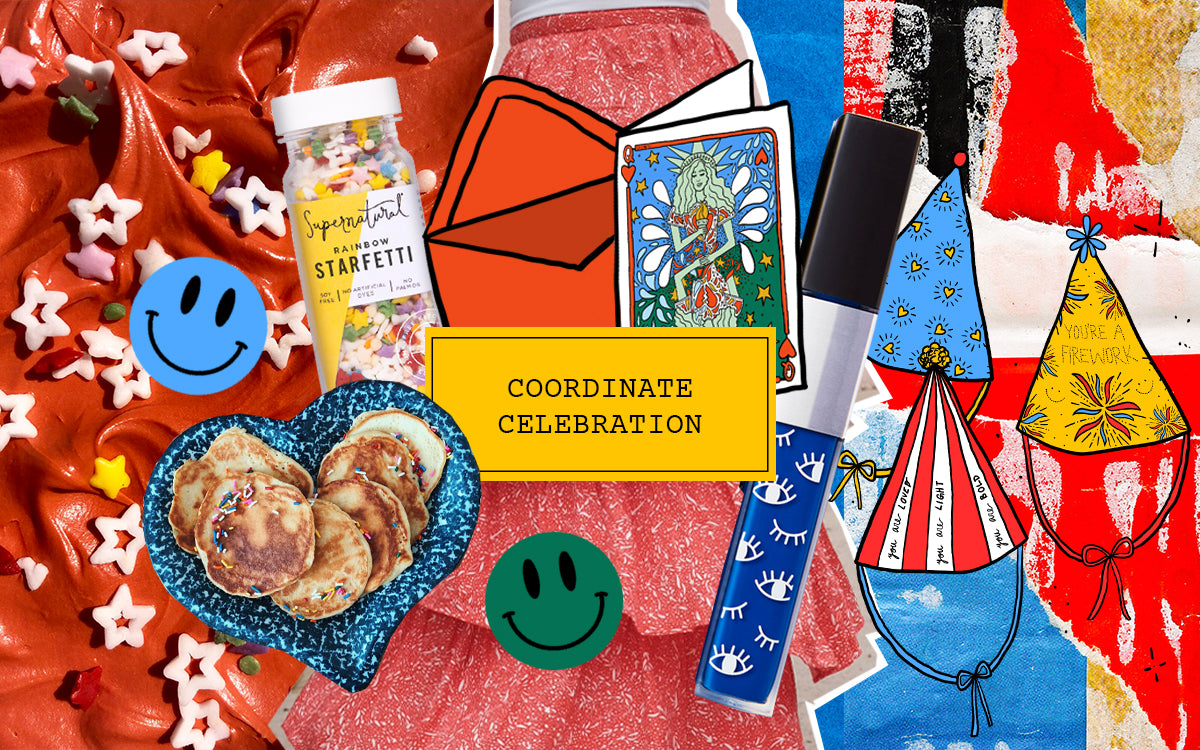 Each day holds opportunity for new worries, doubts and fears and each day is an opportunity to choose joy. It is a daily practice. Joy is not dependent on our situation, circumstance, or even our feelings. It's constant and there for our taking. And overtime as we continue to seek joy every day, it will become second nature. So how do we practice choosing joy? Before it can become a habit we must practice and I believe in the early days it requires tactile, physical actions. So here are a few silly, joyful things to do at home:
1. Sprinkle a little sparkle on it
This is 100% Buddy the Elf approved. Whenever you feel like you are eating a boring meal – throw some sprinkles on it. Salads, sweet potatoes, beans -whatever keto meal you're trying this week. And with Supernatural's Sprinkles you don't have to worry about the sugar or crazy dyes negatively affecting your health. Yes, we discovered HEALTHY sprinkles that are 100% Vegan. Their sprinkles are colored from plants and spices. They are soy and gluten free. I'll be trying this out on my morning egg scrambles. 
2. Bring out the "Fine China"
Or whatever your version of "fine china" is. The plates, silverware, napkins you save for special days. By using the things we keep for special occasions is a way to remember that the mundane, the present is a gift in itself. 
And let's be real, this girl does not have the finest of china but I do have fancy glasses for the celebratory toasts. The more I think about it I would love to create a serving plate that is a reminder that I am worthy of celebration. So, I'll be planning a trip to Color Me Mine to create my very own celebratory platter! If you don't have any special items I want to challenge you to keep an eye out for a thrifted piece or something at home you can repurpose to dub as your celebratory dish ware.
3. Spice it up with BOLD hues
Change up your makeup look by swapping out your normal black mascara with a funky color. During the height of the pandemic I wanted to find a fun way to spice up my makeup and with my lips covered by a mask – red lipstick was a no and I turned my attention to the EYES. Instead of replenishing my bottle of black mascara I went for the bold blue at the last minute! I'm in love with Maybelline's Snapscara in 'Deja Blue'. Even on days I don't put a full face of makeup on I swipe a few coats of this on my lashes and instantly feel a little bolder and a lot more FUN.
4. Wear the fancy stuff
Put on the fancy perfume that you keep for special moments. Go for the good underwear. Layer on the jewelry. Choose to wear the fanciest thing you own for a casual day at home. Pair the silk gloves with your fave denim cut offs.
5. Send love notes
Gratitude is a beautiful form of celebration. Sometimes we need to take a moment to think about those who have encouraged and held us in moments of sorrow and joy. To take a moment to remember those who surround us and make us feel loved.  Take time to write and mail a handwritten note to a loved one. A gift for them and for you.
Shop the Adored Greeting Card.
6. Get crafty
Sometimes we need time to PLAY. Whether that's playing a card game, putting together a puzzle, playing with LEGOS or whatever your childlike heart delights in. Create space for you to have fun. At Ladoru we prioritize play and we have fun, intentional, FREE downloadable coloring pages and crafts that will bring beauty into your space and have you speaking life over yourself and those around you.
7. Dance it out
Wherever you are – at home, in the car, in the shower, it doesn't matter where you are. Turn up the music and begin to two-step. Allow the music to wash over and let your body lead. It wants to move and feel alive. Thank the body you are in and celebrate it, bad moves and all. Tune in to our Spotify playlist for the ultimate dancey playlist. But hey if it's not your vibe I want to encourage you to make your own playlist of at least 5 songs that are your favorite to jam out to. Make this your go to list for when you need a little joy.
Check out our Spotify playlists.