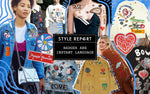 Miuccia Prada once said, "What you wear is how you represent yourself to the world, especially today, when human contacts are so quick. Fashion is instant language." We believe badges are also instant language. They have the ability to share your stories, values, interests, accomplishments, and so much more - similar to the way tattoos are used today. Tattoos are viewed as a way of self expression and to commemorate monumental moments in life. A Kiev-based brand, TTSWTRS, short for Tattoo Sweaters, tapped into this notion of self-expression by creating garments that act as a second skin for those weary...
---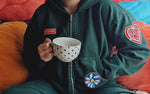 They might call them patches, but we call them BADGES because we proudly wear our hearts on our sleeves like badges of honor. Read on to learn how to iron on your badges like a pro!
---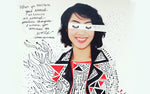 These lies she chose to believe became deafening to the point that she couldn't hear her own voice. It was when a friend suggested, as a New Year's resolution, to doodle a day for a whole year that she began to hear a faint, whisper of herself.