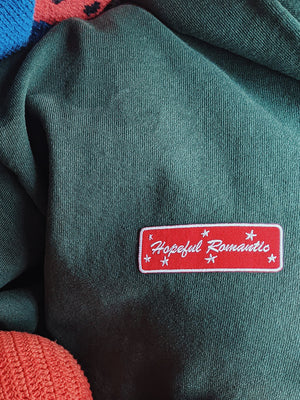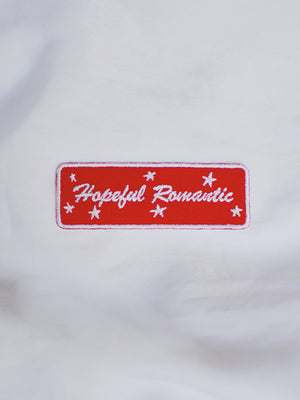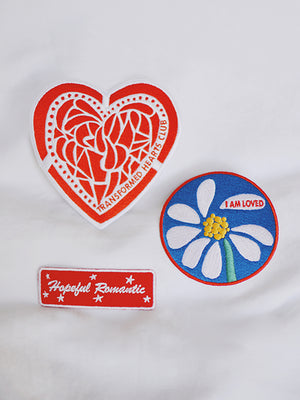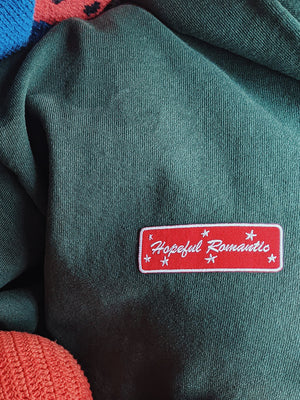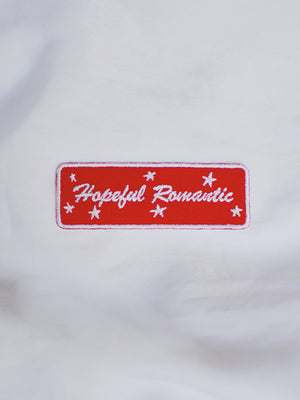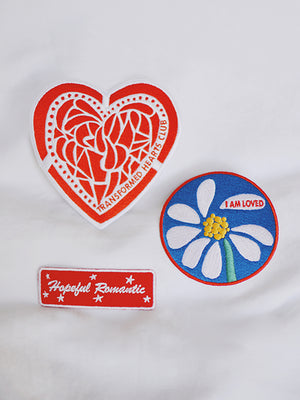 On Sale
HOPEFUL ROMANTIC BADGE

PRODUCT DESCRIPTION
Do you love LOVE? Proudly wear this badge as a declaration of your belief in love, your promise to seek beauty in one another and to always give people the benefit of the doubt.
DETAILS
Size: 3" W x 1" L
Vibrant colors
Iron-on patch
Easy application
View suggested instructions here.
Don't forget tag us on Instagram @ladoru to show us how you wear your badges!